12 Jan

2015, the Year in Review
The year 2015 that just ended was rich in development;
here are the highlights that marked the year for LCJ Capteurs.
Marine applications
METS 2015
Once again, the METS, world's largest marine equipment trade show,was a very positive event for us as exhibitors.
Visitors discovered the WindyPlug on our stand: our new NMEA2000 interface for LCJ Capteurs' Ultrasonic Wind Sensors. This plug and play compact interface brings an affordable solution to read atmospheric pressure with a resolution of amillibar or tenth of millibar (mb), according to the NMEA2000 system it is connected to.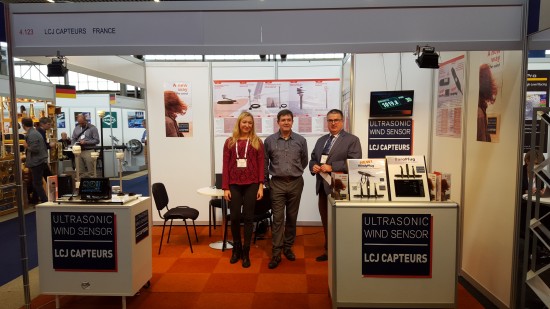 There will be more to come… Save the date for METS 2016!
L'Hermione
2015 was also marked by our involvement in the Hermione's adventure. The replica of Lafayette's vessel is equipped with a CV7-V. She crossed the Atlantic twice between April and mid-August.

Thanks to our new distributor, Storm Force Marine, we have established a presence in East Asia. Storm Force Marine arethe most specialized agents and distributors of marine products and sailing equipment in the Asia Pacific region.
Drone "Ulysse"

Seaways is a french company founded by Pierre Bourcier in Brittany and operating in the maritime environment for 20 years.
Seaways integrates a CV7-C in their drone "Ulysse". Ulysse operates in Brazil for oceanographic missions.
Terrestrial applications
MTWE 2015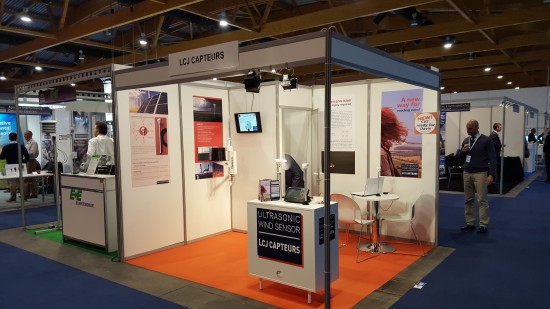 For the second consecutive year, our participation at the Meteorological Technology World Expo 2015 in Brussels was a success!
First, our new ultrasonic wind sensor, the SONIC-ANEMO-DVC, compatible with Davis instruments, was well received and attracted many people on our stand. In this way, we strengthen our position in the meteorology sector thanks to a low-power consumptionsensor with at a competitive price.
Book the date for MTWE 2016 in Madrid!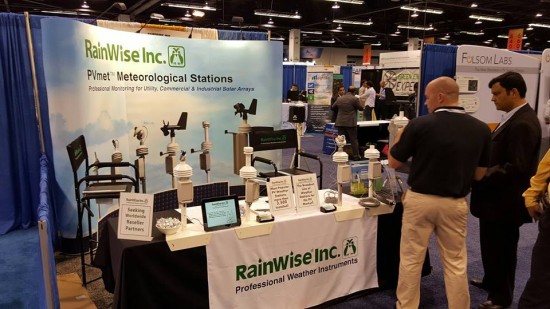 RainWise, American's manufactures meteorological equipment incorporate our ultrasonic wind sensors in Rainwise's products.
Our integrated products have been presented during several exhibitions such as Solar Power International in Las Vegas and Meteorological Technology World Expo in Brussels.
Acronex
We expand our presence in the agriculture sector with an agreement with Acronex, an Argentinian distributor who is an expert in precision agriculture.
Aquatics shows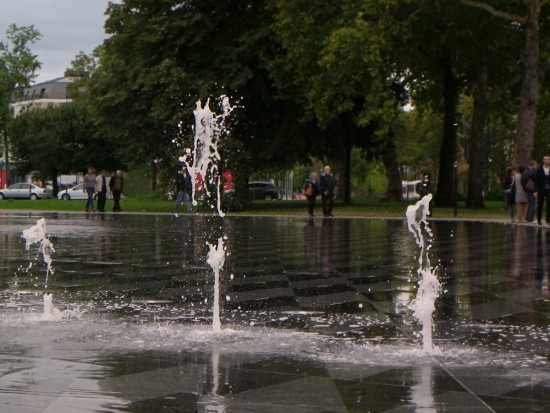 Our sensors are used in public installations, like for example in Nantes (France) where our ultrasonic wind sensors are installed on water mirror to manage the height of the water jets depending on the wind speed.