07 Sep

LCJ CAPTEURS IN CHARENTE-MARITIME

All our products have been presented "Grand Pavois" in la Rochelle for the last 15 years.
This year, you can find them on the stands of various distributors such as Furuno France, Pochon SA and Robin Marine.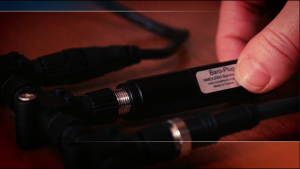 You will discover our innovation for 2014-2015 season : the BaroPlug Dual. This barometer is compatible with all NMEA 2000 display from all leisure marine brands. Simply connect BaroPlug to NMEA 2000 backbone and read the atmospheric pressure value immediately.
Look how easy it is : https://www.youtube.com/embed/jmCE9y0lBZg
---
For 236 years, sailors need to measure the wind !
We have participated at adventure of Hermione, the reconstitution of Lafayette's boat is equipped of CV7-V.
Congratulations to the crew who made the crossing !