07 Nov

LCJ Capteurs in the MARINE EQUIPMENT TRADE SHOW !

For the fourth consecutive year, we will exhibit at present at METS 2016, the world's largest marine equipment trade show, in Amsterdam from November 17th to 19th (stand 1-736).
Quality for 17 years.
LCJ Capteurs started designing and manufacturing ultrasonic wind sensors in 1999 and the current range of wind vanes/anemometers caters for a wide range of demands, keeping performance and light weight in mind. The CV7 weighs only 100 gr, with accuracy and data speed matching the most demanding applications.
LCJ Capteurs' sensors have proved their build quality, reliability and accuracy in the harsh marine environment and are now widely used in other fields such as weather stations, industrial applications, security and agriculture to name a few.
LCJ Capteurs is committed to quality: All products are designed and manufactured in the Nantes region in France where they are fully tested throughout the manufacturing process.
COME TO DISCOVER DURING THE METS: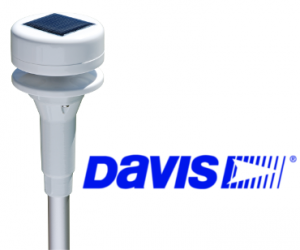 SONIC-ANEMO-DZP Wind-vane-anemometer
This Ultrasonic Anemometer is powered by its own solar panel. It is well suited to remote installation where pulling a power cable is an issue. This unit connects directly to a pulse or potentiometer input (i.e. DavisTM). It is a very useful equipment for weather stations, marinas, club-houses, resorts and sailing school.
NMEA 2000 certification for WindyPlug and BaroPlug sensors
LCJ Capteurs is a manufacturer (NMEA manufacturer Nr: 499) who works hard to ensure the full compatibility of its products with all modern marine instrumentation systems. The NMEA2000 certification for BaroPlug and WindyPlug is currently pending when we publish these lines.
Easy to use, the BaroPlug offers a highly accurate display of the atmospheric pressure to the tenth of milibar (mb) when connected to a NMEA system with multifunction displays that process that data process.
An original process allows connecting your BaroPlug to all NMEA2000V2 or NMEA2000V3 compatible system, no regard it is from a new or old generation!
WindyPlug allows connecting a CV7 to NMEA2000 system. It features also an atmospheric pressure and ambient temperature sensor. Its MICRO C male plug connects directly to the NMEA 2000 backbone.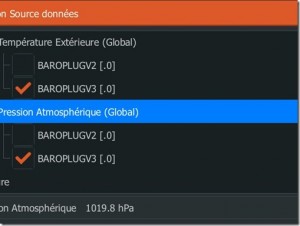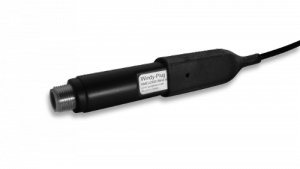 New version of CV7, the CV7-Sil is ready for NEXUS NX2, Furuno FI30 and Silva systems
This wind sensor of the CV7 series is directly plugged to the wind sensor input of NEXUS NX2, Furuno FI30 and Silva systems. The mechanical mast head unit of these instruments is nowadays discontinued and this CV7 is the perfect replacement sensor.