25 May

The kiteboat project has chosen our CV7-C as their main wind sensor on board

The kiteboat project finds it essence back in 1997 when Don Montague started working with kites on various types of boats. Later, a team has been formed and works since 2008 in the aim to develop kite propulsion systems for future broad use.

The experimental boat is managed and sailed by a group of naval architects, engineers, software developers and sailors dedicated to test the first platform of its kind built specifically for kite propulsion.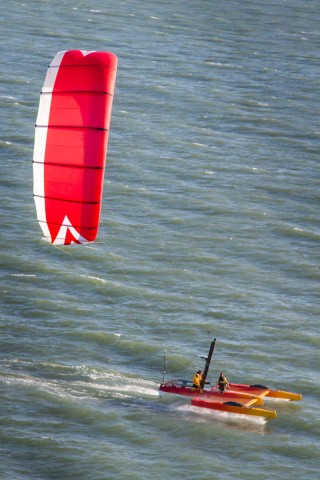 Kiteboat project, KAI
This research project shows a way to a new mean of propulsion with a great future and we are delighted to know that our sensors help this enthousiastic team to progress.
The team has used many sensors to measure instant wind and log wind.
Jamie Schulte recently declared:
"We have used many anemometers, and the CV7-C is the best for our application. It has greatly improved our ability to measure the performance of our kiteboats".

At LCJ Capteurs, we all have been impressed by the videos and pictures published on http://project.kiteboat.com
that we recommend visiting!