22 Jun

Wind on the Web

Holfuy is an innovative solution for getting real time weather data, directly on the web from anywhere in the world.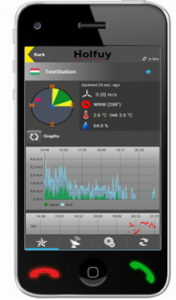 With the application developed by the Hungarian society,
get your data directly on your mobile phone.
Holfuy integrates our CV7 Ultrasonic Wind Sensors in their Automatic Weather Stations
to measure Wind speed and Wind direction in various environments.