31 Jul

LCJ CAPTEURS IS A VICTIM OF "PHISHING"

Dear customers,

Be careful, some scammers use a pseudo email address "…@lcjcapteurs.com", see example below.
– If you have detected a fraudulent email, please do not reply to it.
– If you have a dialogue with this email address, contact the financial judicial police in your area.

Please find below the only email addresses used at
LCJ SENSORS:

– lcjcapteurs@lcjcapteurs.com
– info@lcjcapteurs.com
– contacts@lcjcapteurs.com

Clue: The signature on all our emails is a banner and not our logo in French.

From: LCJ Sensors[mailto:remitadvice@lcjcapteurs.com]
Sent: Wednesday, July 17, 2019 12:20
Subject: Outstanding Inquiry

Hello,

We want to audit/close the book of accounting for the period ended 2018 and as such, we will like to know if you/your company owes us any outstanding payments till date. If you do, how much is it and when is the payment due date?

Also if you have not paid yet, kindly hold off with the payment.

Best Regards,

Usha Balfour

Receivable Accounts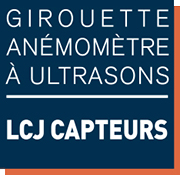 We remain at your entire disposal and wish you a pleasant summer holiday.