01 Nov

LCJ Capteurs in the MARINE EQUIPMENT TRADE SHOW !

LCJ Capteurs are at METS 2017
For the fifth consecutive year, we will exhibit at present at METS 2017, the world's largest marine equipment trade show, in Amsterdam from November 14th to 16th, in the booth number 1-736.
Come to discover during the METS :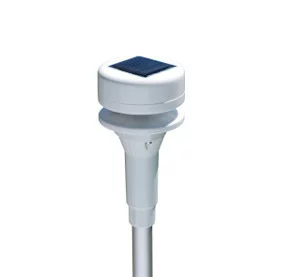 The CV7SF2 includes the same transmission radio protocol that the CV7SF. Our know-how is recognized et approuved by our customers.
The major improvement of this product is that it could work under daylight and night time. The sensor is endowed wind measurement frequency about 16 Hz. By calculation, it could have a data refresh about 2 Hz frequency.
Thanks to our static angle sensor for rotating mast, you will not have the problems with link-rods and belts. Our sensor is set up under the mast and no mecanical link the sensor to the magnet, that is why the rigging can not wedge on it.
The product is really easy to install and simple to use.
The smart position sensor detects the position of a magnet in relation to the sensor. There are two detection range available : 0 to 100° and 0 to 180°.