03 Nov

New advance for METS 2015 !

For the fourth, consecutive year, we will be presents at METS,
the world's largest marine equipment trade show, in Amsterdam from November 17th to 19th. (Stand Nr. 4-123)
And this year, our stand will be full of new exciting products !
Last year, we launched the BaroPlug Dual at METS and it received a special mention
from the jury of the Dame Award competition for to his quality of innovation.
This barometer is available and it has already been successful in Germany, England and Canada to name a few countries where it is already distributed.
The BaroPlug is easy to use. The value can be displayed with a resolution of a millibar or one-tenth of millibar (mb).
An original process allows connecting your BaroPlug to all NMEA2000V2 or NMEA2000V3 compatible system, no regard it is from a new or old generation!
Temperature is included in the information that it sent by the BaroPlug.
For best results, place the BaroPlug in a well-ventilated and shaded location.
WindyPlug : new NMEA 2000 interface for LCJ Capteurs' Wind Sensors
As a result of our expertise in barometric measuring, we now offer a new NMEA 2000 interface, smaller, cheaper, with embedded barometer. This new device comes in the same design as the BaroPlug and it is compatible with all NMEA 2000 V2 and V3 equipment.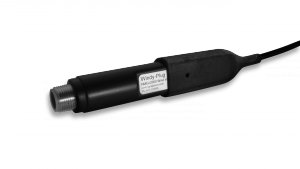 BARO3 : NMEA 0183 barometer interface
We offer this new barometer interface for NMEA0183 systems. Compared to the last generation, it is more accurate, simplier and cheaper. By adding this junction box to your LCJ Capteurs sensor, you get the measurement of atmospheric pressure in the same NMEA 0183 connection as wind data.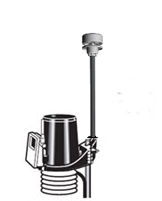 * 
Available for delivery from January 2016
A lot of harbor master offices or sailing club houses are equipped with Davis instruments. We now offer a specific version of the CV7-V which connects directly to the wind sensor input on Davis instruments.*
Presented at "Meteorological Technology World Expo" 2015 in Brussels, the SONIC-ANEMO-DVC has already draw visitors attention.
Visit us on our stand 4-123 to know more and discover our products.