24 Feb

Replace your old Furuno & Nexus anemometer

After a few years in operation, cup anemometers tend to perform less well. In addition, wind gusts, UV rays and birds can be factors that weaken the more conventional wind sensor. In fact, UV rays make the plastic part that holds the cup more fragile.

It is sometimes tempting to buy the same one as the old one to avoid bad manipulations and keep your habits. Unfortunately, some anemometers are/will not be manufactured anymore like the following models:
Furuno© FI30 / FI50 : Wind Data FI301, Server FI30

SILVA©

NEXUS© : Wind Data NX2, Server NX2

Garmin

©

G-Wind
B&G

©

: MHU213
The replacement of its old anemometer becomes inevitable.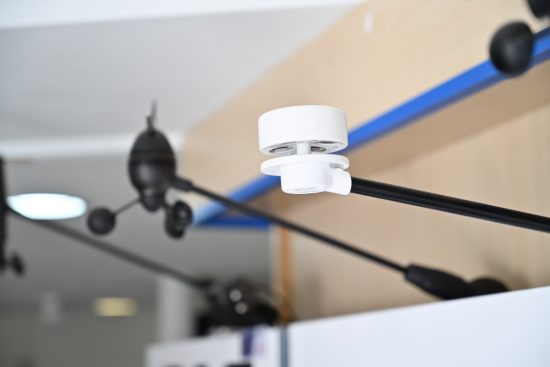 LCJ Capteurs is fully aware that it can be a real constraint to have to climb the masthead, change the wires and find the right anemometer to replace the old one. The company listens to customer demand by offering ultrasonic wind vane-anemometers adapted to a durable and qualitative need.
Replace your old anemometer with minimal effort.
LCJ Capteurs helps you to simplify the process of maintaining your navigation system, thanks to the CV7 ultrasonic wind sensor and its SIL software option. Just set one bit in the sensor to be compatible with FI30, NX2, SILVA. The SIL option will easily identify your existing system. (c.f. the connection diagram)A connection is made to your wind function display or to the server.

The LCJ Capteurs ultrasonic wind vane-anemometers can be adapted to your current and future needs. Indeed, if you wish to change your navigation system in the future, the CV7 is reversible. You can switch to either a NMEA0183 or NMEA2000 system with our WindyPlug option.
CV7-SIL : robustness and performance, switch to ultrasonic !
The CV7 ultrasonic wind sensors are known for their robustness and consistent performance. With ultrasonic technology, you don't have to worry about maintenance! This compact model measures wind force from 0.15 to 40 meters per second (0.25 to 80 knots). The sensor is equipped with 4 transducers that allow to know the wind direction at 360°.
As a reminder, this lightweight and low power consumption wind vane-anemometer is compatible with :
Furuno© FI30 / FI50 : Wind Data FI301, Server FI30

SILVA©

NEXUS© : Wind Data NX2, Server NX2

Garmin

©

G-Wind
B&G

©

: MHU213
CV7-SIL: how do the interconnections with your navigation center work?
Easy to say but is it technically simple?
When installing your new CV7-SIL ultrasonic wind sensor, you will need to make some wire connections depending on your navigation system(Furuno FI-30 and Nexus NX2).Please see the connection diagram for the CV7-SIL.
CV7-SIL : composition of the supply
Ultrasonic wind sensor CV7 with 31cm inclined support

0 m

m

Option SIL

Fixing bracket

25 m of cable 4 X 0.22 mm²

Installation and operating instructions.
The CV7-SIL wind sensor is guaranteed for 2 years for parts and labor in our workshop.
Do not hesitate to contact the LCJ Capteurs team for more information!